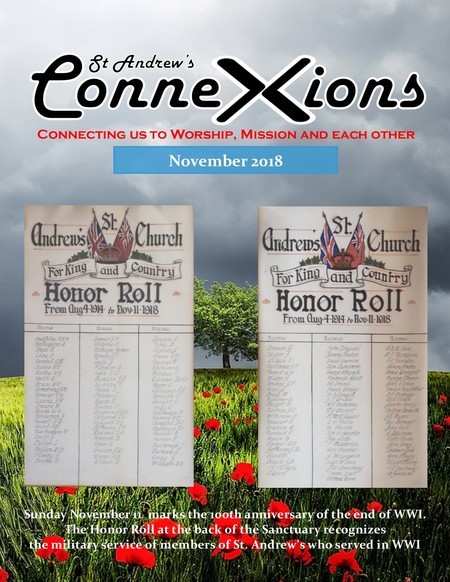 Welcome to St. Andrew's ConneXions, a new monthly publication designed to connect people with the ministry and mission of St. Andrew's church.
A couple of years ago, in an effort to waste less paper, the office decided to move from a weekly to a monthly announcement bulletin. This meant that the office would be producing two documents every month with little variation in content. We heard your feedback. Some of you indicated that you only read one or the other. Others wondered whether we were actually saving anything at all. We tried to further differentiate the two publications, but this only seemed to create confusion about "what goes where."
This change is part of a broad communications makeover here at St. Andrew's Church. In the coming weeks we will be piloting a new format for the worship guide as well as a brand new email communication system here at the Church. We want to ensure that every person at St. Andrew's has every piece of information they need to be fully connected to the mission and ministry of the church.
If you have any questions, please don't hesitate to be in touch with the office.