March Celebrations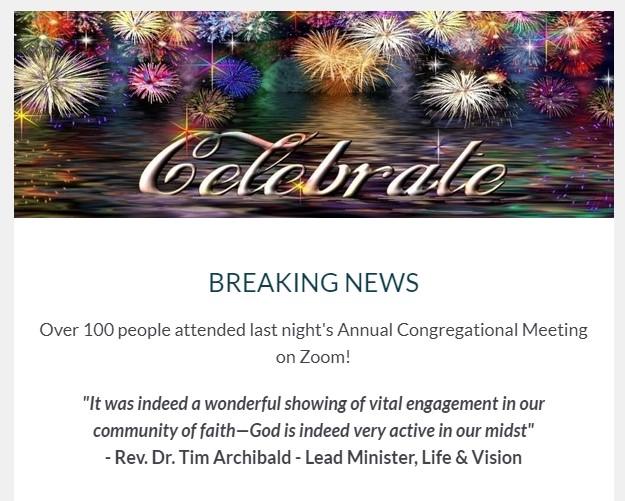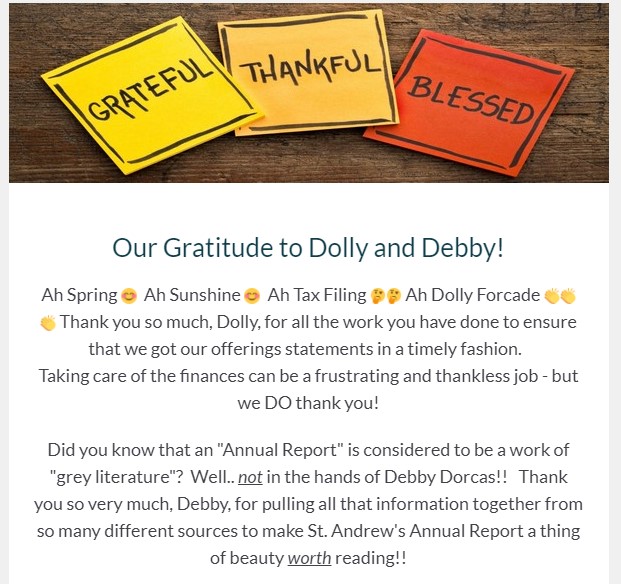 Re-Opening News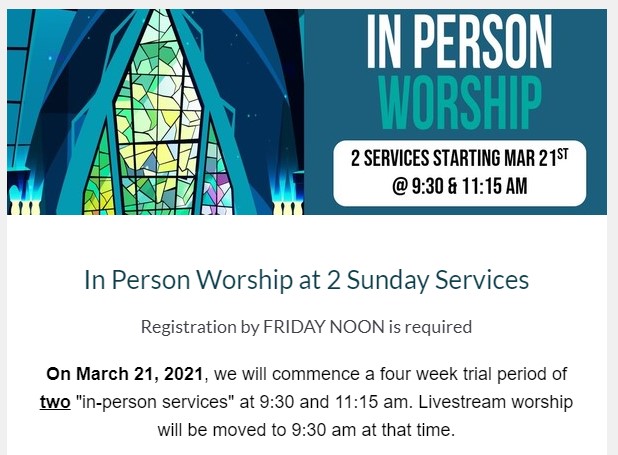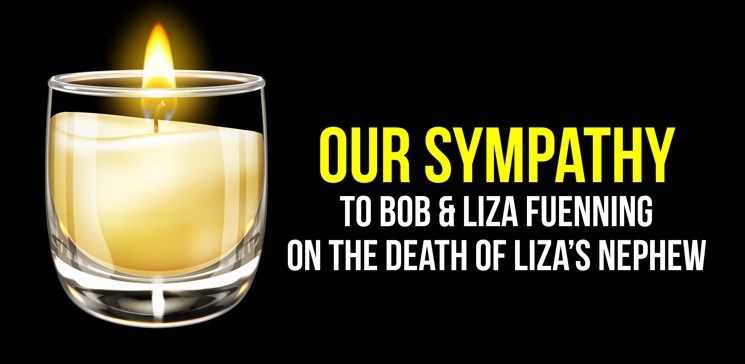 Jessie (Joyce) Young
Jessie (Joyce) Young, owner of one of the most delightful, welcoming smiles, passed away at the age of 101 on March 16, 2021. Joyce had been an usher and an active participant in various social groups at St. Andrew's for many years. Please pray for Joyce's family and friends.
Caring for the Caregiver
by Rev. Dr. Geoffrey Simmins
As our population ages, more and more people are assuming responsibility caring for others. This can include but is not restricted to elderly parents; spouses with increasing needs for care; and children. If you are feeling stretched and concerned as you juggle all your caregiving responsibilities, you are definitely not alone. The resources provided here can help you negotiate the challenges of caring for family members while also finding time and space for yourself.
Remember, it's OK to think about yourself as well as those you are caring for—in fact, it's essential for your own mental and physical health.
Please have a look at the resources listed here.
We suggest that you consider starting with the Mayo Clinic's self-assessment tool about personal stress as a caregiver.
AHS has developed a Family Caregiver Centre, an initiative of Alberta Health Services in partnership with the Calgary Health Foundation, offering information, education and support to family caregivers.
There is also a link to a wider provincial site called Caregivers Alberta. This looks like a valuable resource too.
Check these out as an antidote to becoming so stretched that you might even feel overwhelmed.
Let us know, please, if you find these resources useful or not. And as always, please drop me a line if you would like to discuss particular circumstances or just to check in.
"God is our refuge and strength, a very present help in trouble" (Psalm 46:1, NRSV).
Rev. Geoffrey [email protected]